The TEIMSI Editor and Compiler.
The TEIMSI compiler is a useful tool to create software easily, and to handle in detail with speed the CPU.
It is effective to build interesting applications, for example to manipulate sound, image and data with great depth of detail.
Tested by

TEIMSI is a programming language relatively simple and similar to Javascript(R) or Php(R) .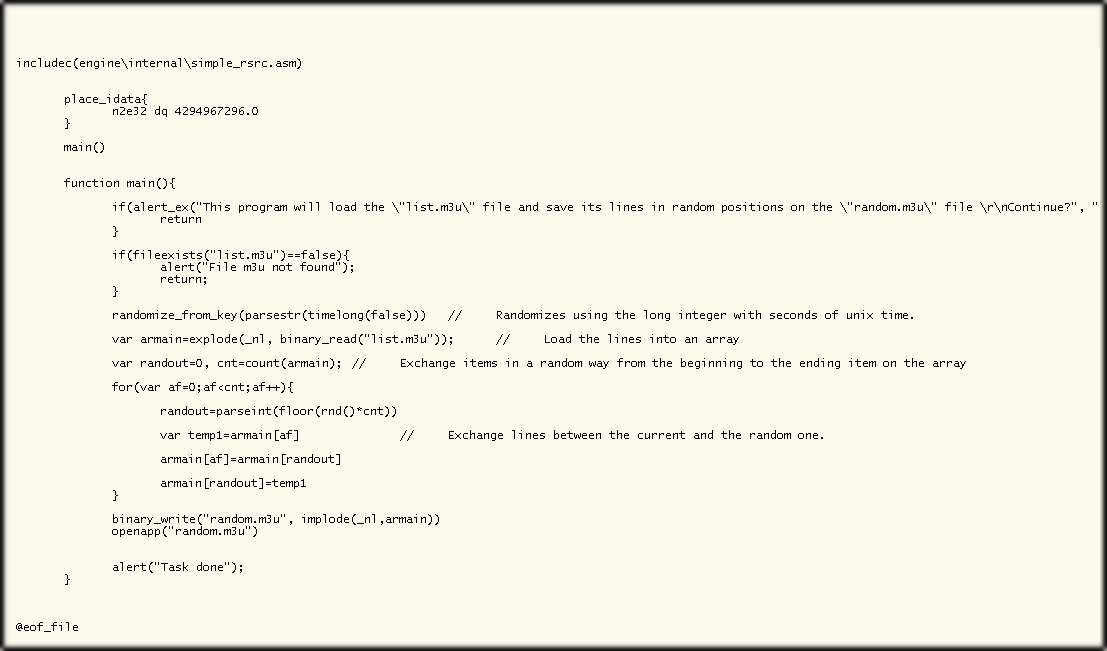 Also available in Spanish language. The built-in text editor allows to apply useful text formatting tasks such as sort, and make specific processings to multiple lines. For additional information, visit the Documentation online. The Pro version is at a price of 4.99 USD or test the trial version.
For related questions contact me through the E-mail:

Best Regards from the Webmaster and team of Teimsi.com